*2016 New Christmas Movies
ceux en rouge sont deja passé à Noël 2016
Hallmark Channel -
A Perfect Christmas - July 16, 2016
A Wish for Christmas - October 29, 2016
Mistletoe Promise - November 5, 2016
Every Christmas Has a Story - November 12, 2016
Christmas Cookies - November 13, 2016
My Christmas Dream - November 19, 2016
A December Bride - November 20, 2016
Broadcasting Christmas - November 23, 2016
Christmas in Homestead - November 24, 2016
Christmas List - November 25, 2016
A Heavenly Christmas (Hallmark Hall of Fame) - November 26, 2016
Journey Back to Christmas - November 27, 2016
A Dream Of Christmas - December 3, 2016
Looks Like Christmas - December 4, 2016
A Nutcracker Christmas - December 10, 2016
Love You Like Christmas - December 11, 2016
My Christmas Love - December 17, 2016
Sleigh Bells Ring - December 18, 2016
When Calls the Heart: Christmas - December 25, 2016
A Rose For Christmas - January 1, 2017
(See Hallmark's 'Countdown to Christmas' Movies - Here!)
Hallmark Movies & Mysteries -
Karen Kingsbury's The Bridge - Part 2 - March 20, 2016
Love Always, Santa - November 6, 2016
Finding Father Christmas - November 13, 2016
Operation Christmas - November 20, 2016
I'll Be Home For Christmas - November 27, 2016
Hearts of Christmas - December 4, 2016
The Sound of Christmas - December 11, 2016
A Christmas to Remember - December 18, 2016
(See Hallmark Movies & Mysteries' 'Most Wonderful Movies of Christmas' - Here!)
NBC -
Dolly Parton's Christmas of Many Colors: Circle of Love - November 30, 2016
UP -
Married by Christmas - November 6, 2016
Merry Christmas, Baby - November 13, 2016
A Puppy for Christmas - November 25, 2016
Falling for Christmas - November 26, 2016
The Rooftop Christmas Tree - November 27, 2016
Girlfriends of Christmas Past - December 4, 2016
Season's Greetings - December 11, 2016
TBN -
The Christmas Candle - December 11, 2016 (west coast)
(December 12, 2016 - technically on the east coast)
BYU -
Winter Thaw - November 24, 2016
Lifetime -
Heaven Sent - December 3, 2016
ION -
A Christmas in Vermont - November 27, 2016
A Firehouse Christmas - December 3, 2016
A Cinderella Christmas - December 4, 2016
Christmas with the Andersons - December 10, 2016
A Husband for Christmas - December 11, 2016
FREEFORM (formerly ABCfamily)-
Holiday Joy - December 8, 2016
TV ONE-
The Christmas Swap - November 26, 2016
Merry Ex-Mas – December 10, 2016
Sprout -
Terrific Truck Saves Christmas - November 25, 2016
NICK -
Albert - December 9, 2016
Disney Channel -
Lego Frozen Northern Lights - December 9, 2016
Duck the Halls: A Mickey Mouse Christmas Special - December 9, 2016
HBO -
Once Upon A Sesame Christmas - November 25, 2016
ABC -
Frozen (holiday special) - 2017
Unknown Christmas Movies? - TV Network?:
Wish for Christmas - 2016
(Available on DVD & VOD!)
A Prince for Christmas
Joy to the World
Curveball Christmas
A Family for Christmas - 2017?
Sleigh Bell Sweethearts - 2017?
Christmas Villa
Dernière édition par Chrisnow le Jeu 22 Juin - 21:06, édité 1 fois
_________________
Diffusion et programme des films de Noël visible ici :
http://noel-cinema.forumgratuit.be/f4-programme-tv-diffusion
Http://chrisnow7185.skyrock.com  ----- Blog sur les films de Noël de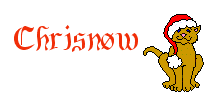 Admin





Hâte de voir les nouveautés cette année
trop hâte moi aussi tu ten doute ...je n arrête pas d y pensé!!
_________________
Diffusion et programme des films de Noël visible ici :
http://noel-cinema.forumgratuit.be/f4-programme-tv-diffusion
Http://chrisnow7185.skyrock.com  ----- Blog sur les films de Noël de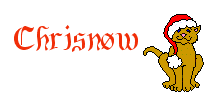 Admin





---
Permission de ce forum:
Vous
ne pouvez pas
répondre aux sujets dans ce forum